Does anyone remember the 2011 Batman: Arkham City game? Well just to remind you that game had sold 12.5 Million Units, and generated more than $600 Million revenue. Gamespot reported that it has sold 6 million copies, but spotted by twitter user bogorad222, we now know it isn't entirely true. In fact, the game did twice what GameSpot reported.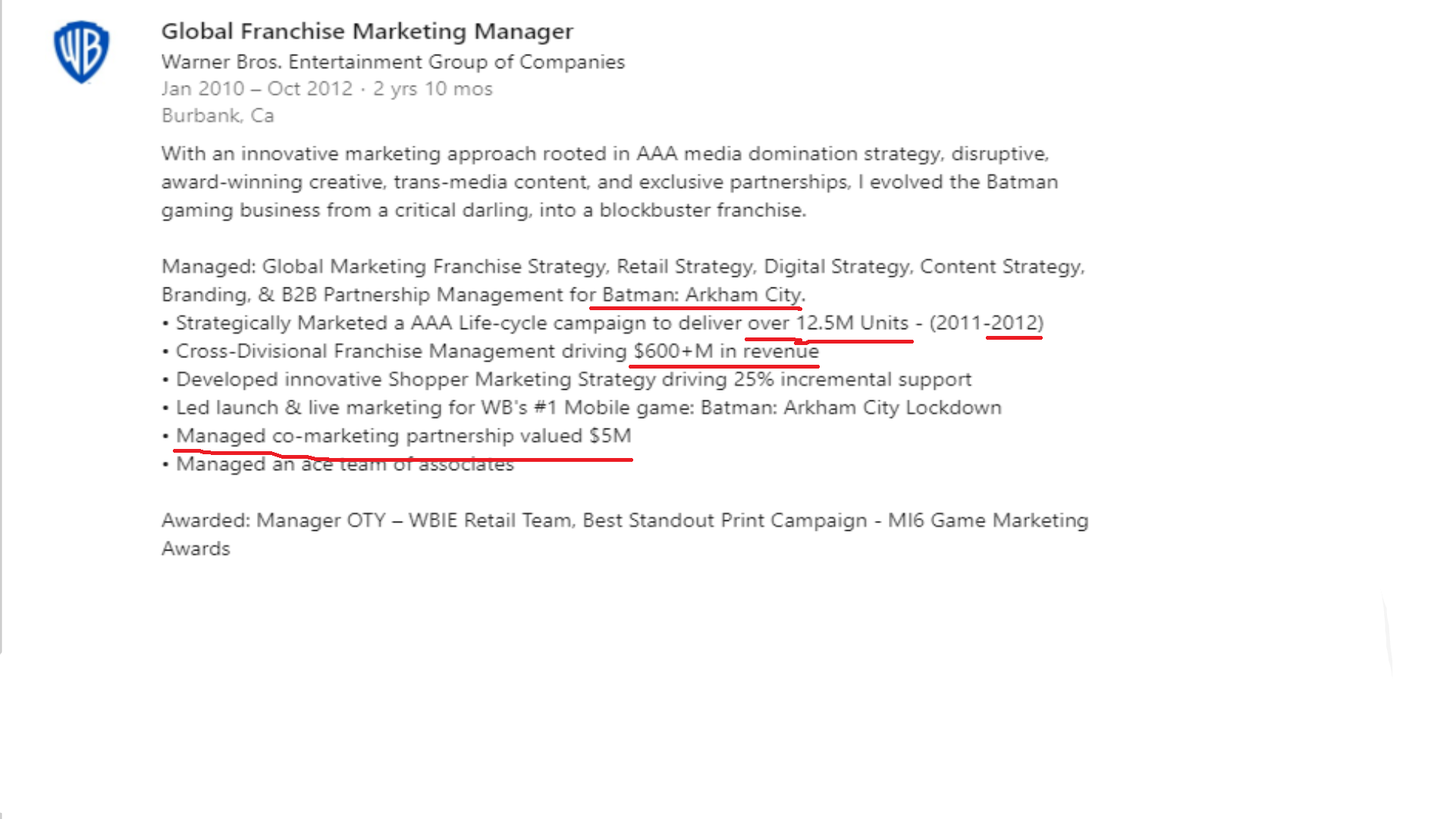 This information came from Warner Bros employee that updated it on LinkedIn. According to Michael Elkind, "Cross-Divisional Franchise Management Driving $600+ M in Revenue". This was done in the first year, which is crazy.
To be honest, Arkham City was the best Batman game I've ever played. I'll say that Batman Arkham Knight was really great, and its graphics were pretty incredible. However, Arkham City had more of that Batman side quests and stuff which made it fun. I've to say Arkham City, Arkham Knight, and Origins were all really good.
Read More