Well, if you think the COD Games are filled with hackers and Infinity Ward needs to do something. Well then don't worry, because Infinity Ward has just released a strict notice, that says a huge ban wave is coming for Call of Duty Warzone and Modern Warfare.
The guidelines explain the regulatory stuff, like Cheating will not be tolerated, third party software for the mod, aimbot, hacks, leaderboards, injectors, wallhacks, trainers, stats hacks, texture, and many more will get you banned. Likewise, they have also mentioned that tools like hex editors will instantly get you banned.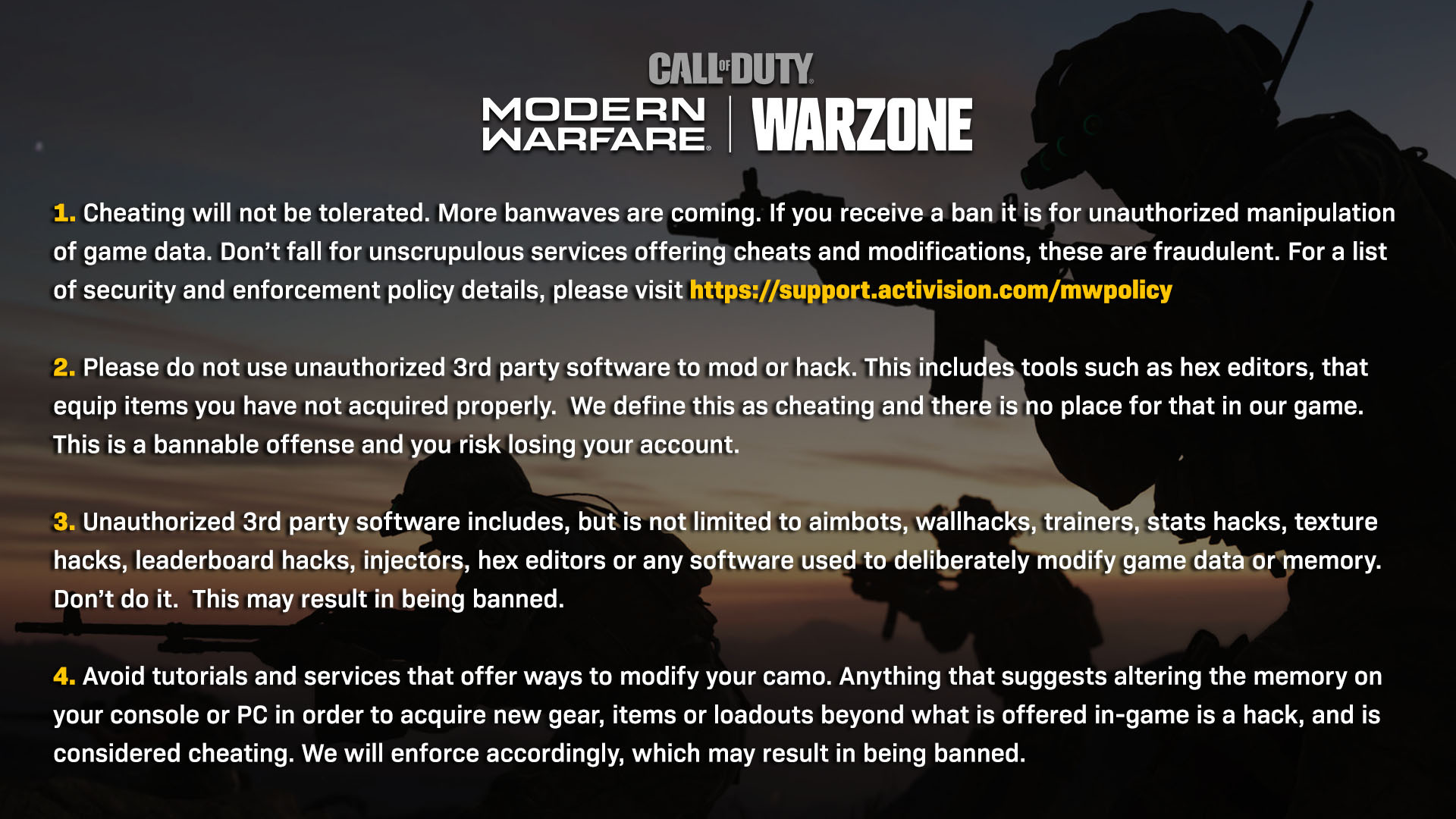 Infinity Ward also says that players should "avoid tutorials and services that offer ways to modify your camo, anything that suggests altering the memory on your console or PC in order to acquire new gear, items or loadouts beyond what is offered in-game is a hack, and is considered cheating".
You can read the guidelines on Twitter. However, if you are an honest player, I won't really bother wasting time. Previously, Infinity Ward announced that 50,000 Call of Duty Warzone cheaters were banned in just 20 days. The problem with Warzone, as I previously mentioned is that the game is free. Players who get banned, create a new account, and then carry on. Infinity Ward needs to start the IP Ban initiative, which In my opinion will significantly reduce cheaters in the game.
Read More