Corsair Void Pro RGB SE Wireless gaming headset is featuring a price you won't like to miss. The headsets previously priced at $130 are now on sale for just $64.99. Corsair Void Pro come in various colors, the yellow-colored one is cheaper for $65, meanwhile, the Carbon Black is on sale for $79. If you are not interested in either of them, get the white model which is also on sale for $69.99.
Furthermore, do not get confused in SE (Special Edition) and Corsair Void Pro. Both Headsets are the same, the only difference is that SE Comes in Yellow color, which is a bit special according to Corsair.
Specs
The headset features mesh fabric on the ears, with foams at each side. Corsair Void Pro frequency response can go from 20Hz to 20 KHz, and Sensitivity is -38Db(+3/db). Furthermore, there is a pretty crisp speaker, that features 50 mm neodymium. Similarly, the Microphone Frequency response has a range from 100Hz to 10Khz.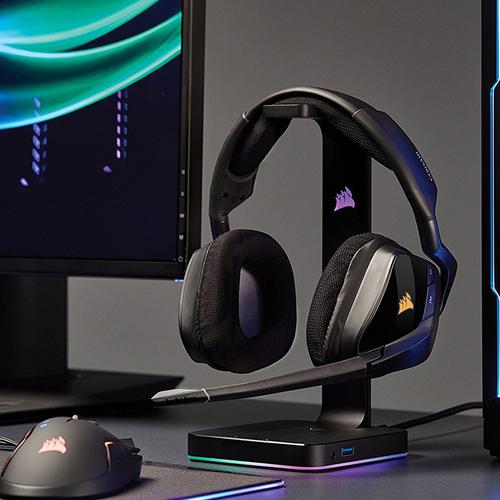 It is also Wireless, and players will be able to get up to 16 hours of battery life. Lastly, the quality is pretty good, drivers are 50 mm, and Wireless Range is also up to 40ft (12.19 meters). The Headset also has RGB, which can be controlled through CUE Software, giving you unlimited color and syncing options with other Corsair RGB devices.
Get Corsair VOID Pro RGB Wireless Gaming Headset on Amazon
Get VOID Pro RGB Wireless SE Premium Gaming Headset