Two days ago, Microsoft Store listed Crysis Remastered with all the necessary details. The game also had its trailer attached, which was absolutely awful. Players were so upset over the bad trailer and visuals, that Crytek received tons of criticism on Twitter.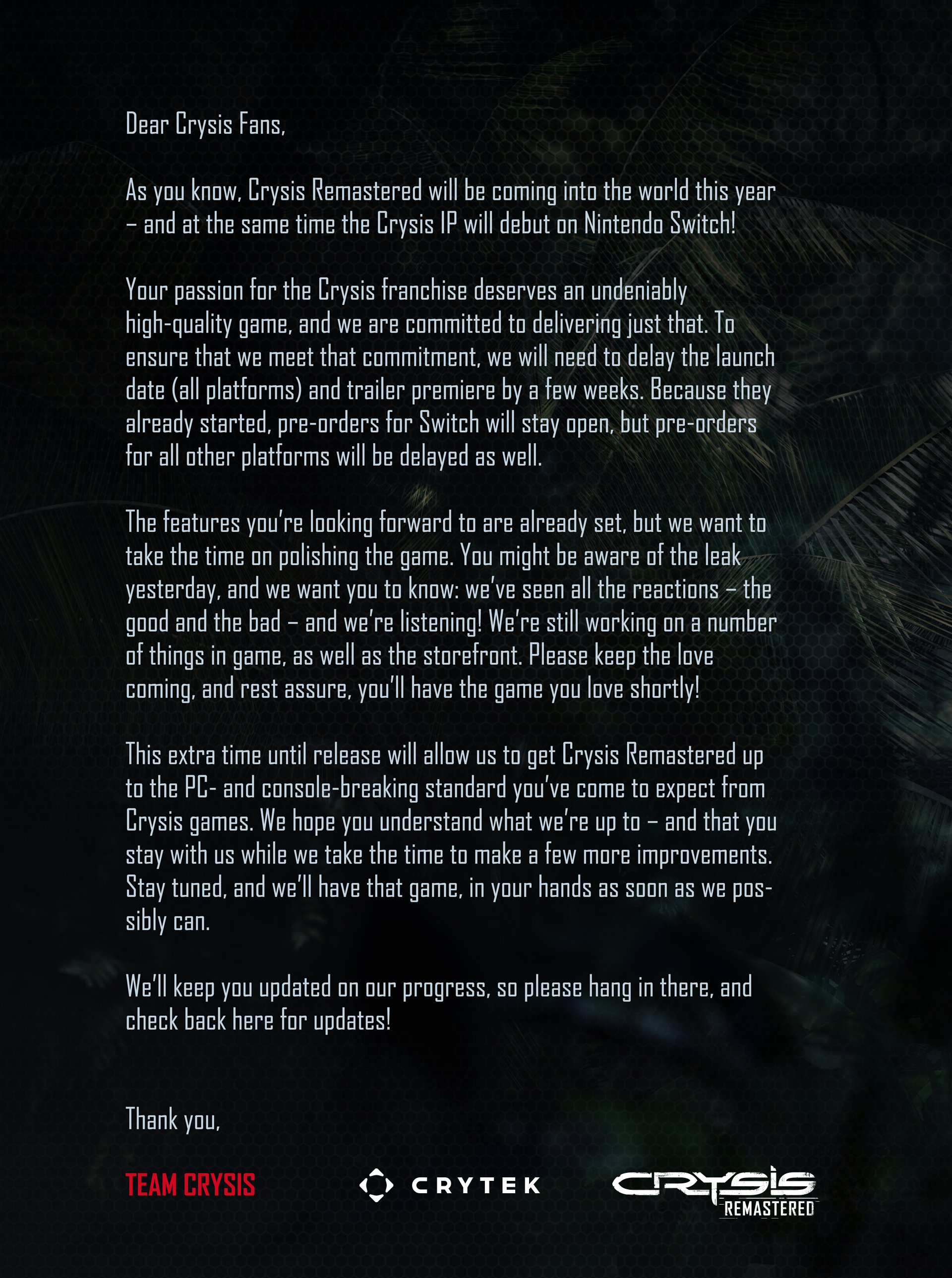 Likewise, today they have announced that they will be needing more time. In a twitter post, Crytek said that they have seen the feedback, and they have realized what fans want. Therefore, to meet the expectations Crytek will be needing to delay the launch date and trailer premiere by a few weeks.
The post also said that the game is majorly done, but they will further polish and enhance it. Additionally, they openly said that they saw the feedback on the leaks, and noted the good and the bad.
"This extra time until release will allow us to get Crysis Remastered up to the PC -and console – breaking standard you've come to expect from Crysis game. The Tweet Reads.
"We hope you understand what we're up to – and that you stay with us while we take the time to make a few more improvements. Stay tuned, and we'll have that game, in your hands as soon as possible can."
Considering how bad the trailer was, I think they need more than just a little time. They already said that the majorly game was done, so I don't know what they are up to. On the other hand, one could assume that the leak was intentional by Crytek themselves. Maybe to get some feedback?
Read More