Code Masters has just announced that Dirt 5 will be slightly delayed. In a twitter post, the game tweeted out saying Dirt 5 will now release on November 6. The delay won't change anything else, it is still coming to Xbox One, PlayStation 4, and PC. Other than this, it'll also join PlayStation 5 and Xbox Series X later this year, no date given. Google Stadia fans will also get to enjoy Dirt 5 but in early 2021.
"It sucks, we know. Seriously, we can't thank everyone enough for your support and excitement around Dirt 5, ever since its reveal back in May. The positive Feedback we've recieved from hands-on preview session has blown us away, too"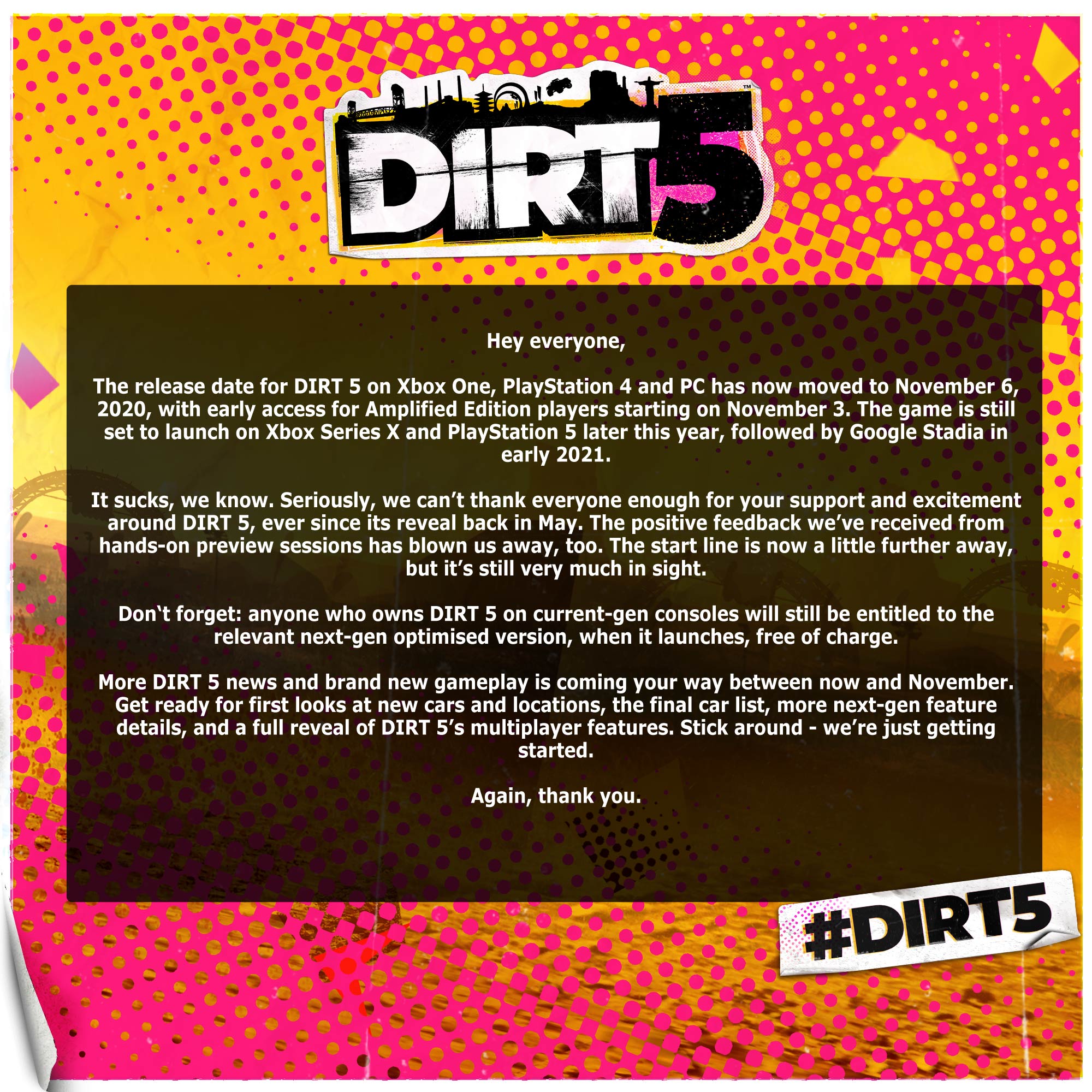 The tweet also mentioned that players who will purchase the game on current-gen consoles will get a free upgrade to the new consoles. Additionally, players who pre-ordered the Amplied Edition will get early access on November 3.
Dirt 5 was announced earlier this year, and In our blog we mentioned "the game map is stretched from East River in New York to Chris the Redeemer in Brazil, and at last till Norway. The game will also have four-player split-screen, in both arcade and career mode. In online, you can play with up to 12 players, and Local split-screen for four players is also added."
Read More: