Last week, we heard that Final Fantasy 7 pre-ordered physical will be received a week ahead of the release. This announcement was a bit controversial as many players argued that Digital Copies should also be released on the same time as physical copies.
Square Enix also requested all their physical copy buyers to avoid uploading spoilers on the Internet for those who ordered Digital Copies. Square Enix primarily shipped it earlier to avoid disruptions in logistics by COVID-19.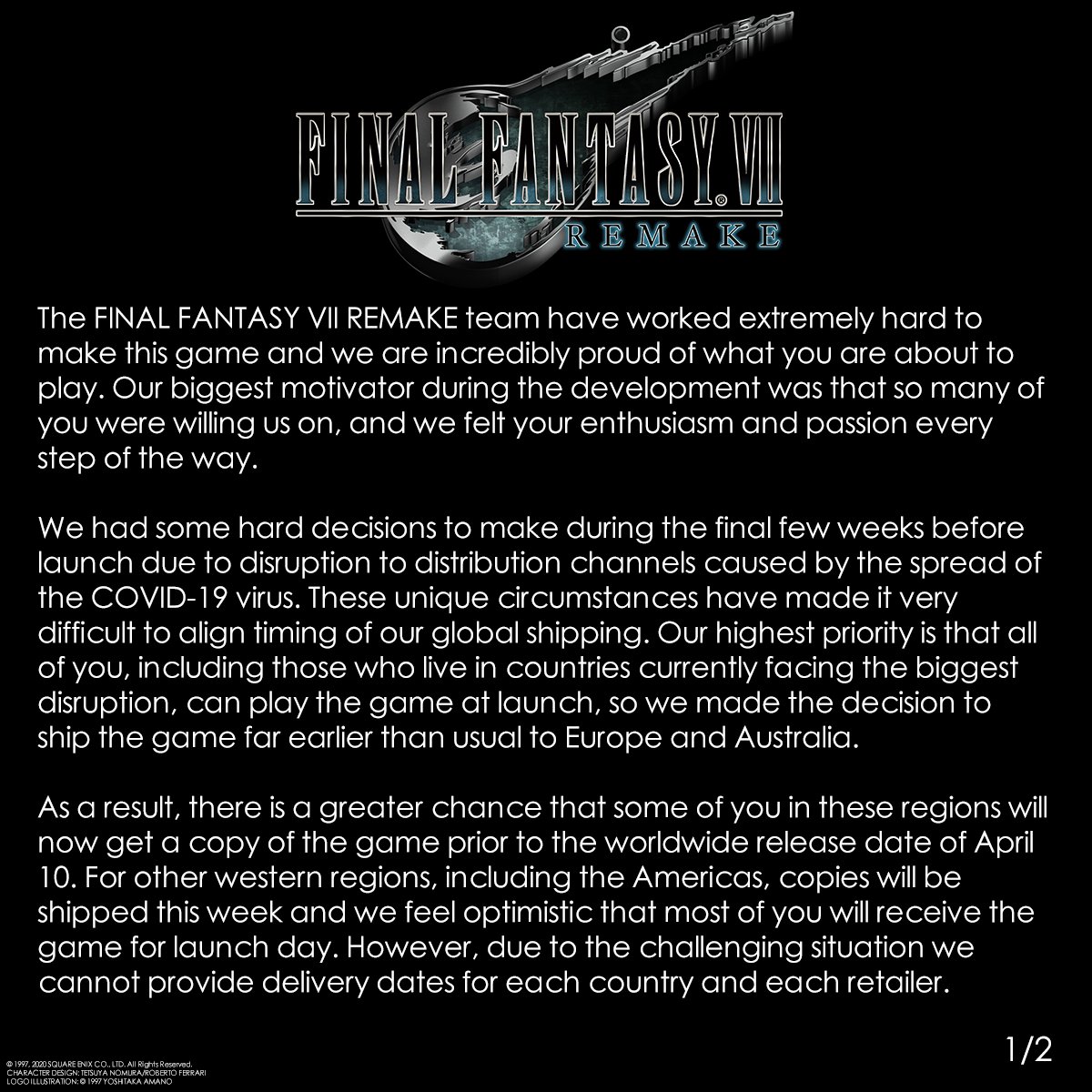 No Changes!
Square Enix has come forward and announced that they won't be considering changing the digital release date. "Changing the digital release date at this point-in-time could lead to logistical issues that could disrupt the digital launch for everyone," it said on its support page. "Therefore, we will be adhering to an April 10 digital release date."
Furthermore, Final Fantasy 7 Remake digital copies pre-load has already started in North America. Europe and Australia will also get either today or tomorrow.
Unnatural circumstances
In my opinion, their decision shouldn't be criticized. Considering the global pandemic, Square Enix was forced to ship physical copies either. Looking from another perspective, if they did not ship on time, physical copy buyers would have gotten it after everyone in the globe had played it.
The game's producer, Yoshinori Kitase wrote "We know that due to the COVID-19 pandemic and many people having to stay at home, some of you may be experiencing extra pressure on your internet bandwidth. We wanted to give all our fans some extra time to download the game."
The opposite situation, and Opposite Reaction
Similarly, another game Resident Evil 3 remake is facing delayed deliveries on physical copies. Players who pre-ordered physical copies from Capcom are heavily criticising the company for delaying it. Square Enix & Capcom are stuck in opposite situation, let's hope it ends up well for them. COVID-19 has severely affected all companies around the globe.
Read More: