Avoiding Delay
The COVID-19 could have potentially delayed Square Enix's latest project Final Fantasy 7 Remake. In order to tackle the delays, Square Enix has shipped Final Fantasy 7 Remake physical copies much earlier to Europe and Australia.
This means that some people will get physical copies much earlier than those who will get Digital ones. Square Enix has requested to everyone on twitter, that do not spoil the game for others.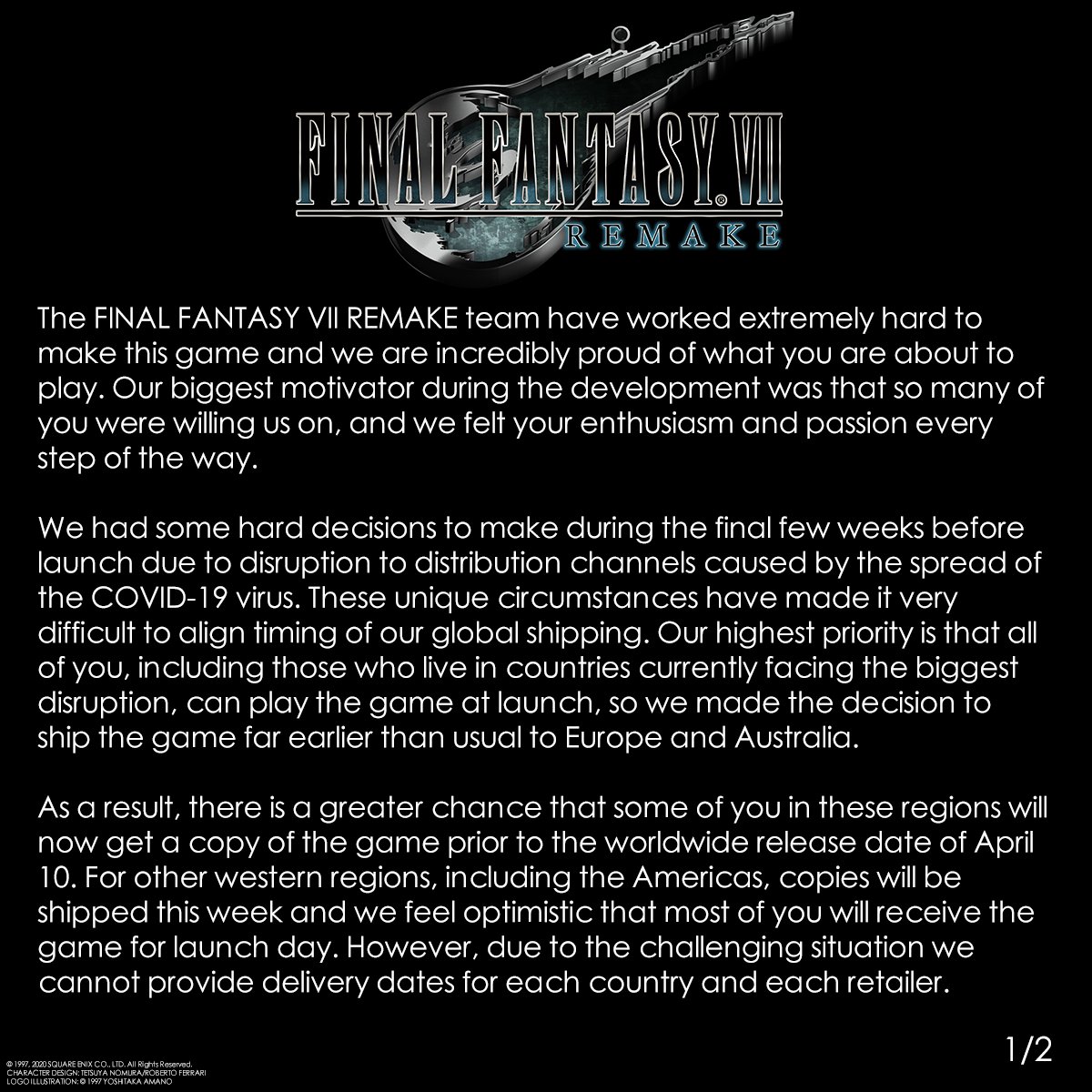 "If you get the game early, please think of others and don't spoil it for them," the two developers said in a Twitter announcement. "We know there are potential spoilers that have been out there for over two decades as the original Final Fantasy 7 was released in 1997. But Final Fantasy 7 Remake is a new game that still has many surprises for everyone. All our fans and players deserve to experience the game for themselves, and we ask for the support of our dedicated community around the world to ensure that."
Final Fantasy 7
In December, we covered the awesome trailer of Final Fantasy 7. It was not what most of the fans expected. The game is not just a remake, but there is a lot of new things to it. Some characters like Roche, who used to work Shinra, are also part of the new Final Fantasy. The whole game surrounds Cloud, Tifa, Aerith, and Barett. However, the story is based on Aerith & a horrific creature, on which we have no info yet.
Physical Copies are useless? Not anymore
The game is set to release on April 10 for PlayStation 4. Digital copies will be released on time as mentioned, however, those who ordered physical ones might get it a bit earlier. A few days ago Resident Evil's physical copies were delayed and people kept saying physical copies are useless. Well, tables have turned today, and it seems those who ordered Physical copies will be lucky.
Read More: