Well, everybody saw it coming. Halo Infinite is now delayed to 2021, and we have no idea when it'll be released. In a twitter announcement, Chris Lee the studio head of Halo Infinite wrote that the game was being delayed due to COVID-19. Along with that, he also said that there were development challenges, which weren't properly explained.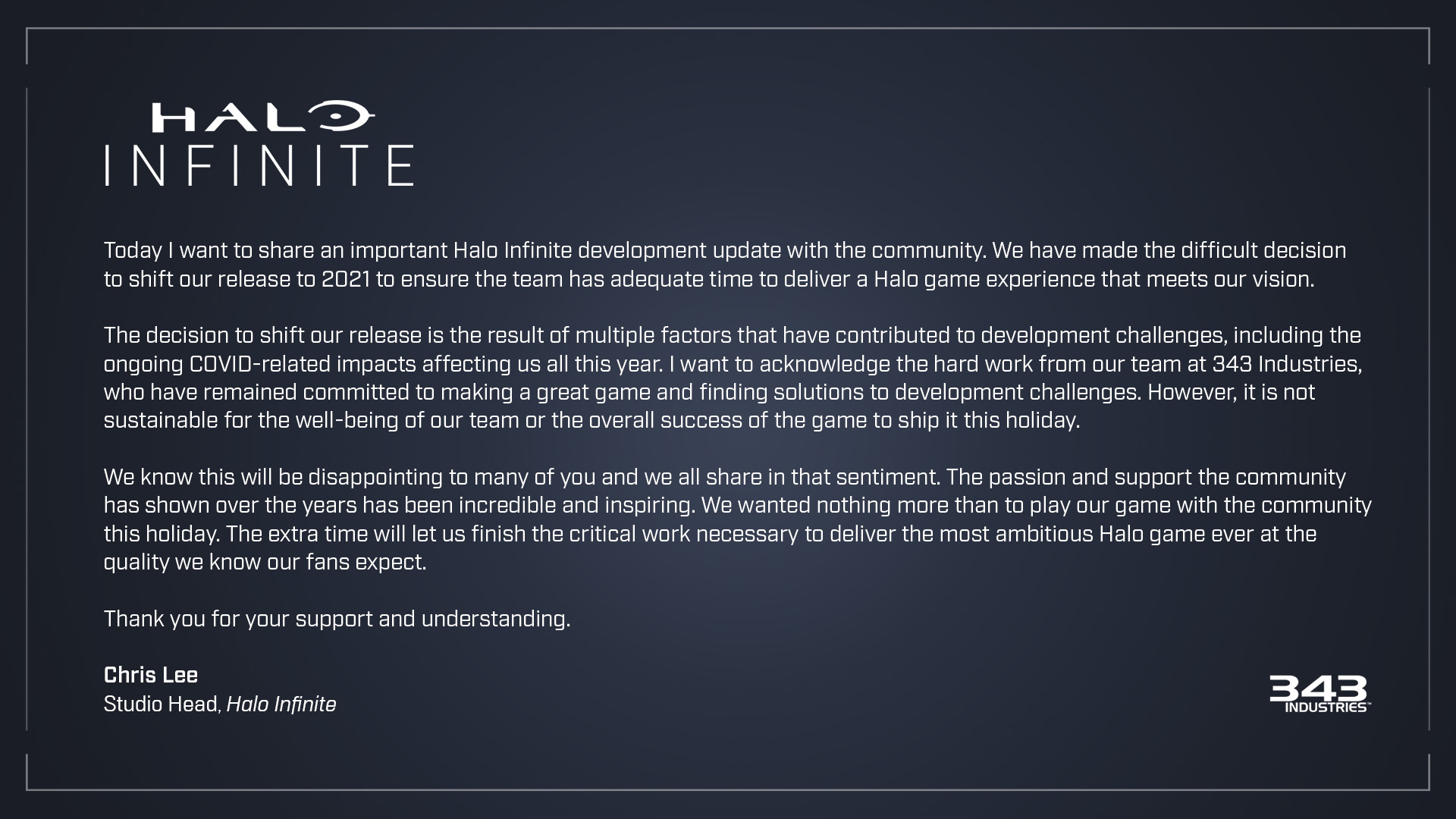 When the Halo Infinite Gameplay was shown at the 23rd July Show. Fans were deeply disappointed with the bad graphics and overall gameplay. Once the event was ever, it was all over the internet that Halo Infinite was a big flop. Looking at the criticism, 343 Industries acknowledged the criticism, and made an announcement saying "your voice is heard".
In my opinion, they received way too much criticism and feedback. I was very surprised when they said the game shown was an early version. The early version didn't make sense, because we aren't too far from Xbox Series X Reveal and there isn't much time to enhance it. Even if they could in such a short time, the game would still look bizarre.
It is understandable why Halo Infinite is now being delayed. The Corona factors do not make any sense to me and sound like an excuse. In actual they are delaying it to enhance all those features they missed, and In my opinion, they might revamp the entire game. This is really bad news for all those Xbox Series X fans who wanted to get the console with the launch title. Along with that, it'll also be disappointing for all those Xbox Game Pass users that were motivated to purchase a yearly plan, so they could enjoy Halo Infinite on launch.
On the bright side, the patience might pay off, and In my opinion there wasn't any choice. Had they had proceeded with this poor gameplay, they could have been in much more deeper trouble. Lets hope for the best.
Similar Reads