Capcom has informed all its Monster Hunter World: Iceborne fans that the next free update has been delayed due to COVID-19. The update which could have brought back Alatreon will be pushed back for a significant time, considering how conditions change.
According to Capcom, the COVID-19 had impacted its production in various ways. Their voice production for multiple languages include Italian, Spanish, and French were delayed, probably because actors are in quarantine.
Previous & Upcoming Contents Reveled
Similarly, they have also tweeted a roadmap, that shows previously updated content and the upcoming ones. Capcom has also announced that on May 1, Arch-Tempered Namielle and Limited-Time Event quest will join the game.
Along with that, there are numerous layered armor's coming to the game as well. Event quests will feature some excellent high tier rewards, that will include decorations and Armor spheres.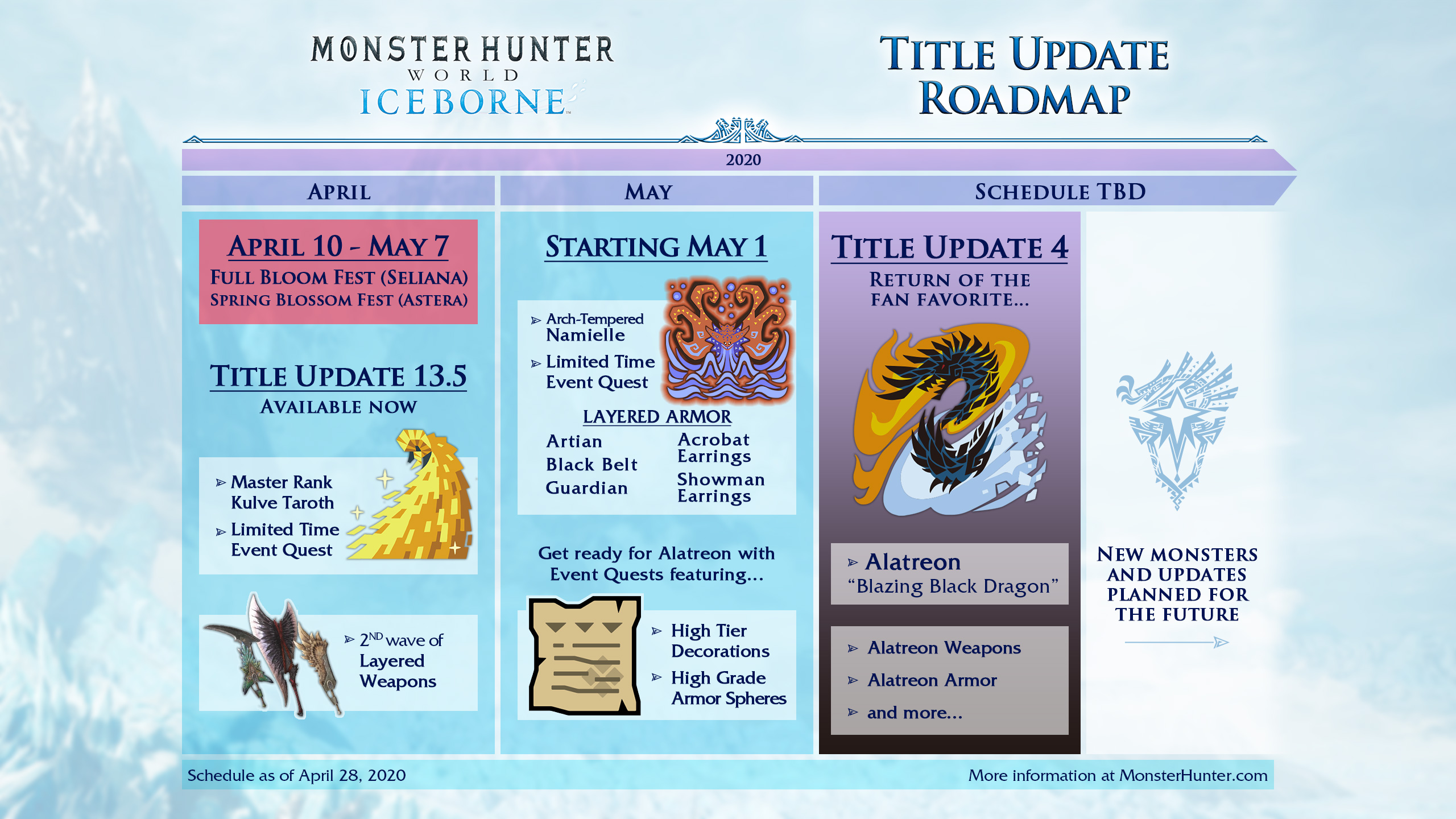 Title Update 4 which has been delayed does not have a release date yet. Capcom will update its fans if it gets a newer release date.
COVID-19 Updates
The Coronavirus pandemic has forced most of the events, tournaments, and announcements to be either canceled or delayed. We heard about E3 being cancelled for the first time in 25 years. Similarly, BlizzCon along Overwatch matches were also cancelled. CS:GO Major which is a very anticipated tournament for the fans was also cancelled.
Read More: